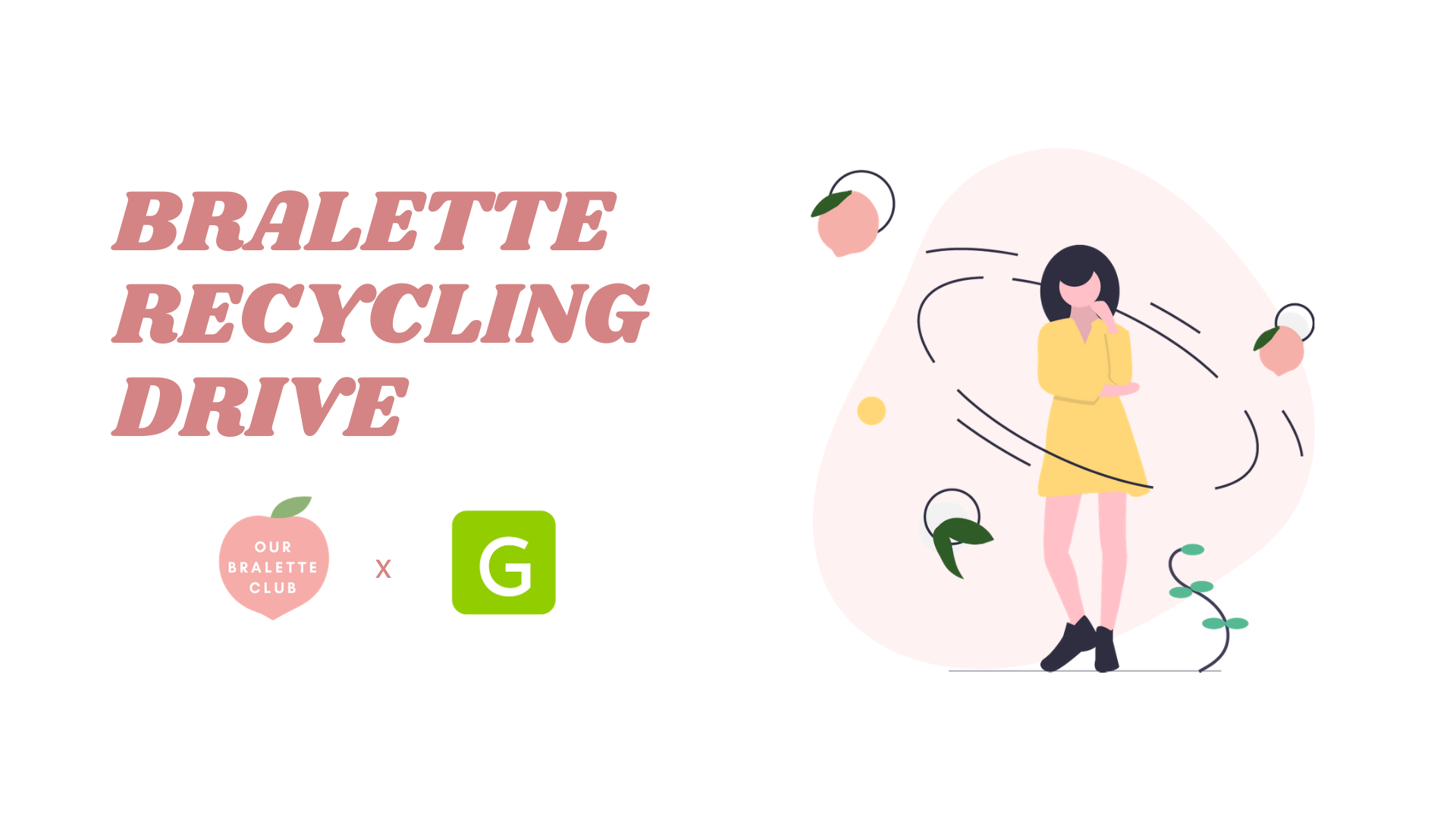 ---
As part of our initiatives to give back, we're running a recycling drive with local textile recycling company, Greensquare, starting 2020.
Bring us your old bralettes or bras and drop them off at our retail store at Orchard Gateway #03-05 so we can process them for repurposing and recycling. Every bralette will be individually sorted, then brought to lesser developed countries.
Bras and bralettes are accepted. Bras and bralettes need to be in wearable condition and cannot be mouldy, torn or discoloured.


Every time you donate 5 bralettes/bras or more, you'll get 30% off your order in store.*
*Discount amount varies from month to month. Limited to 3 bralettes, only applicable to bralettes.
---