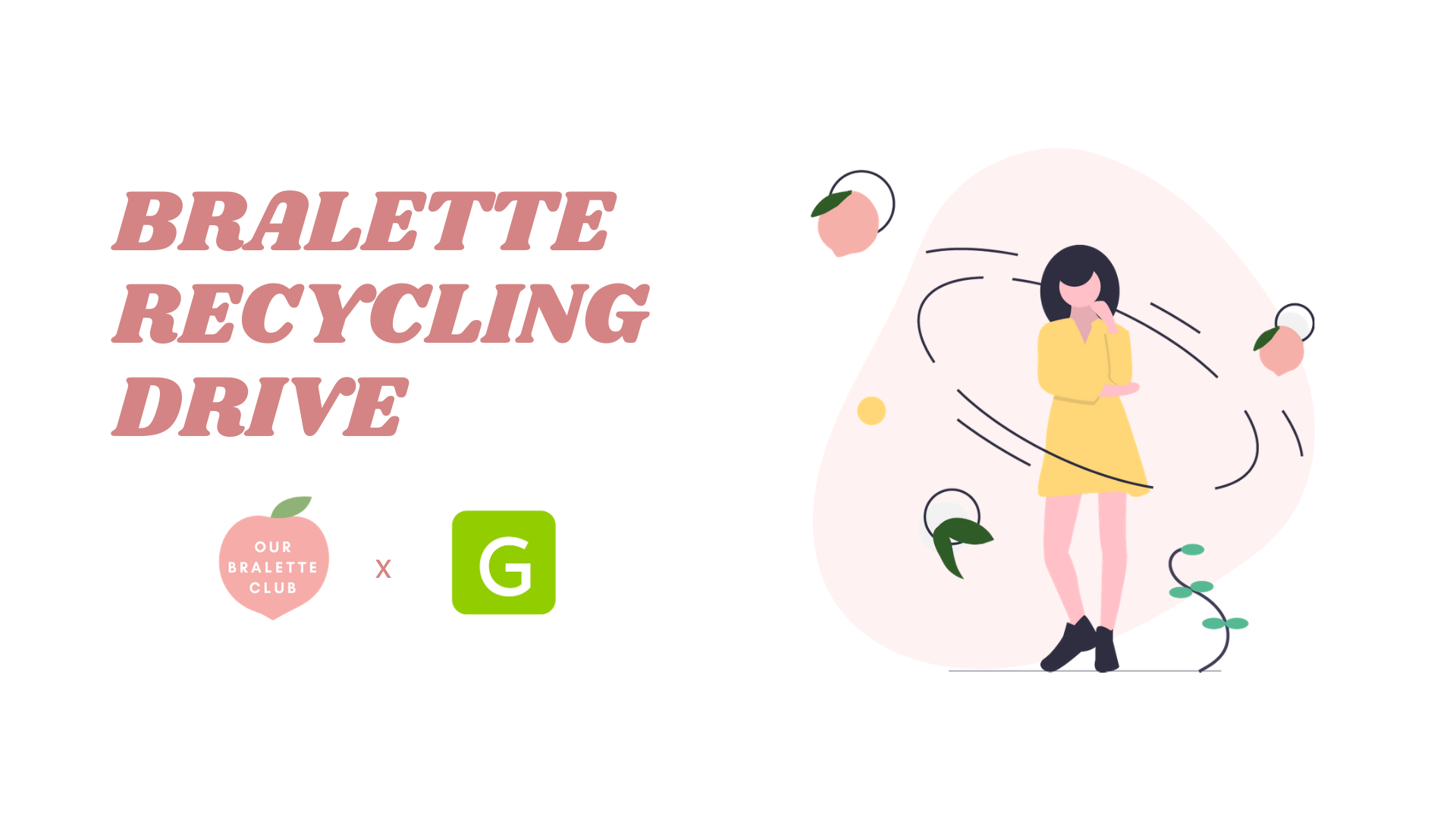 ---
As part of our initiatives to give back, we're running a recycling drive with local textile recycling company, Greensquare, starting 2020.
Bring us your old bralettes or bras and drop them off at our retail store at Orchard Gateway #03-05 so we can process them for repurposing and recycling. Every bralette will be individually sorted, then brought to lesser developed countries.
Every time you donate 5 bralettes/bras or more, you'll get 40% off your order total in store.
---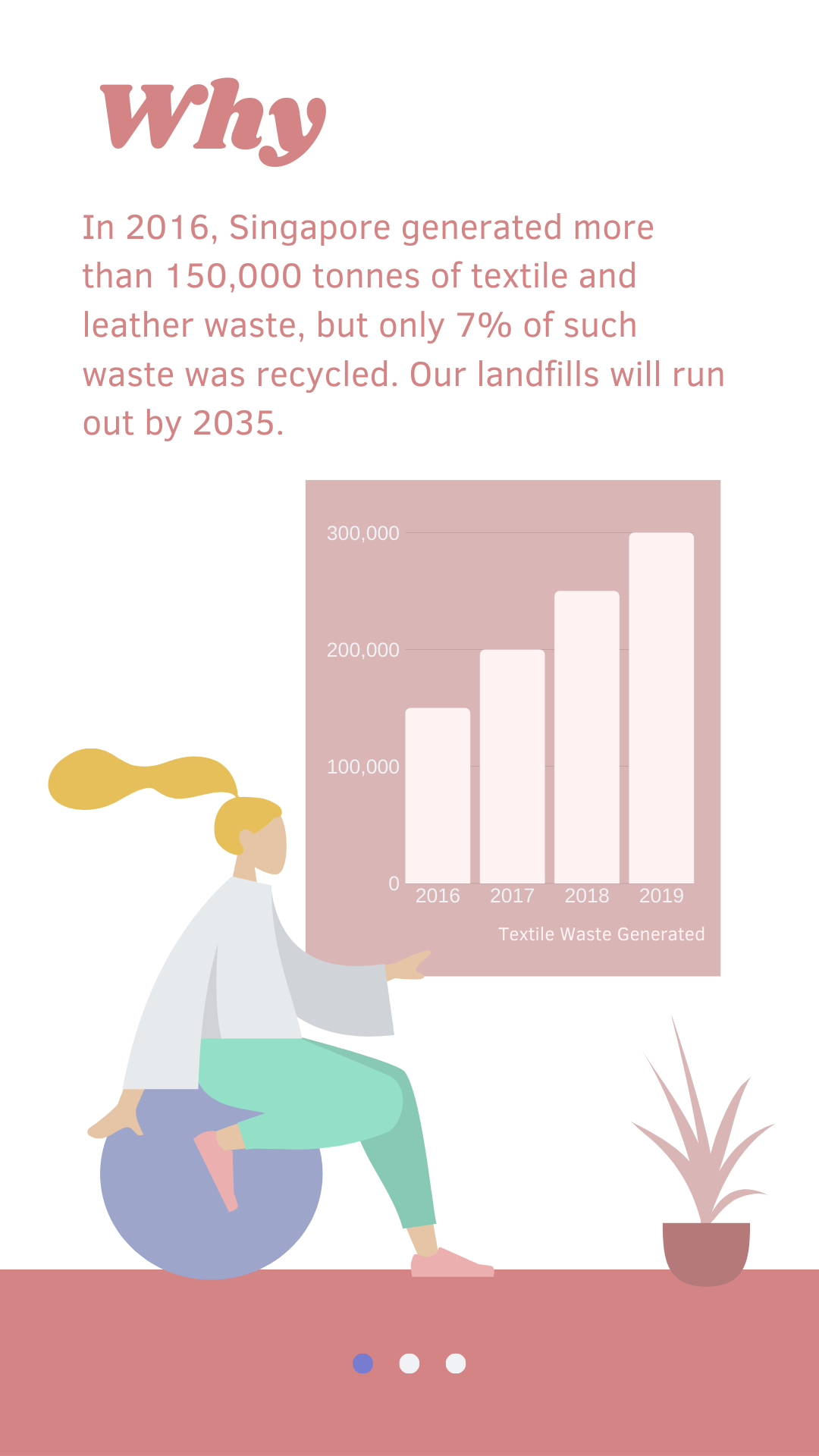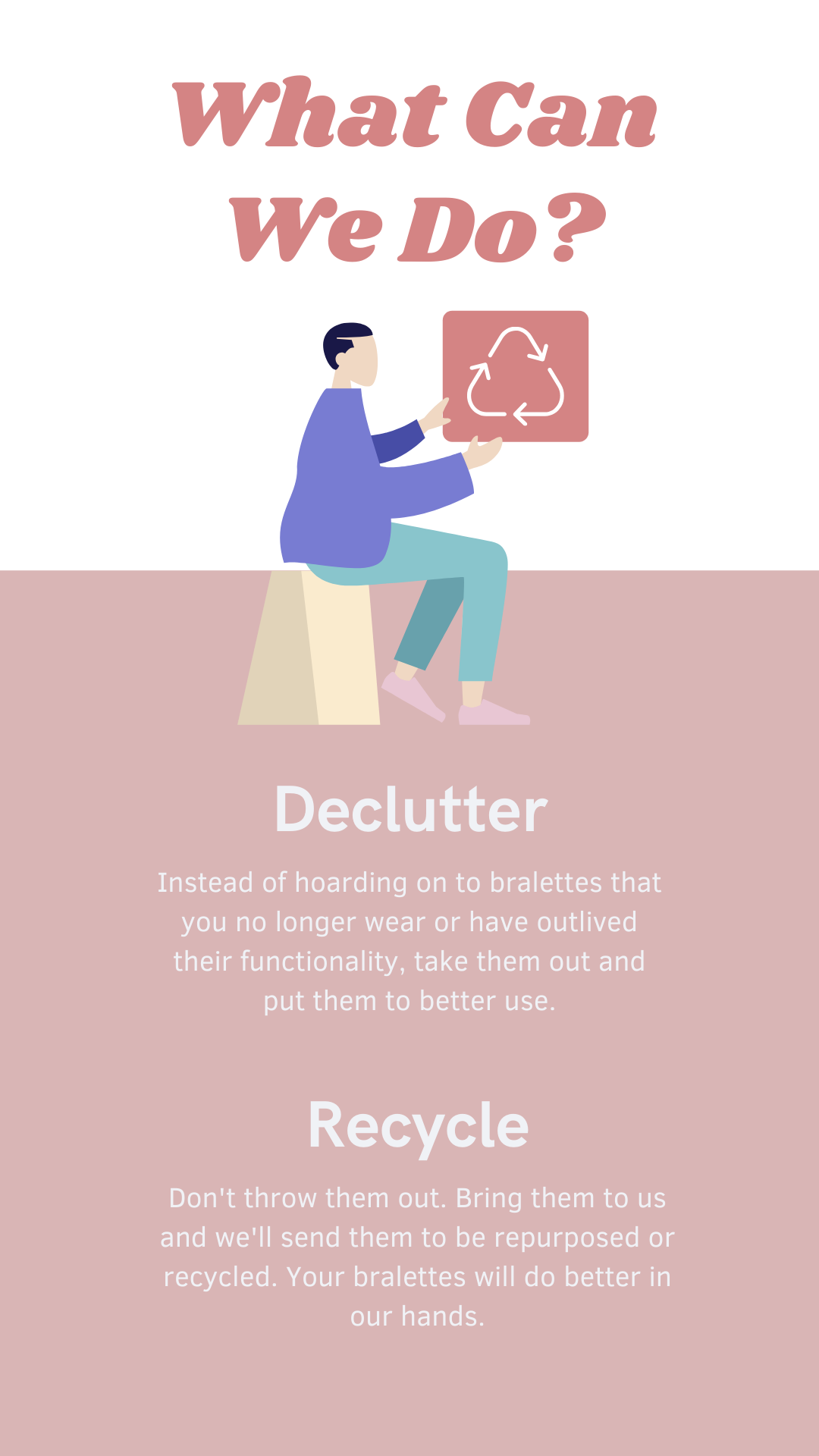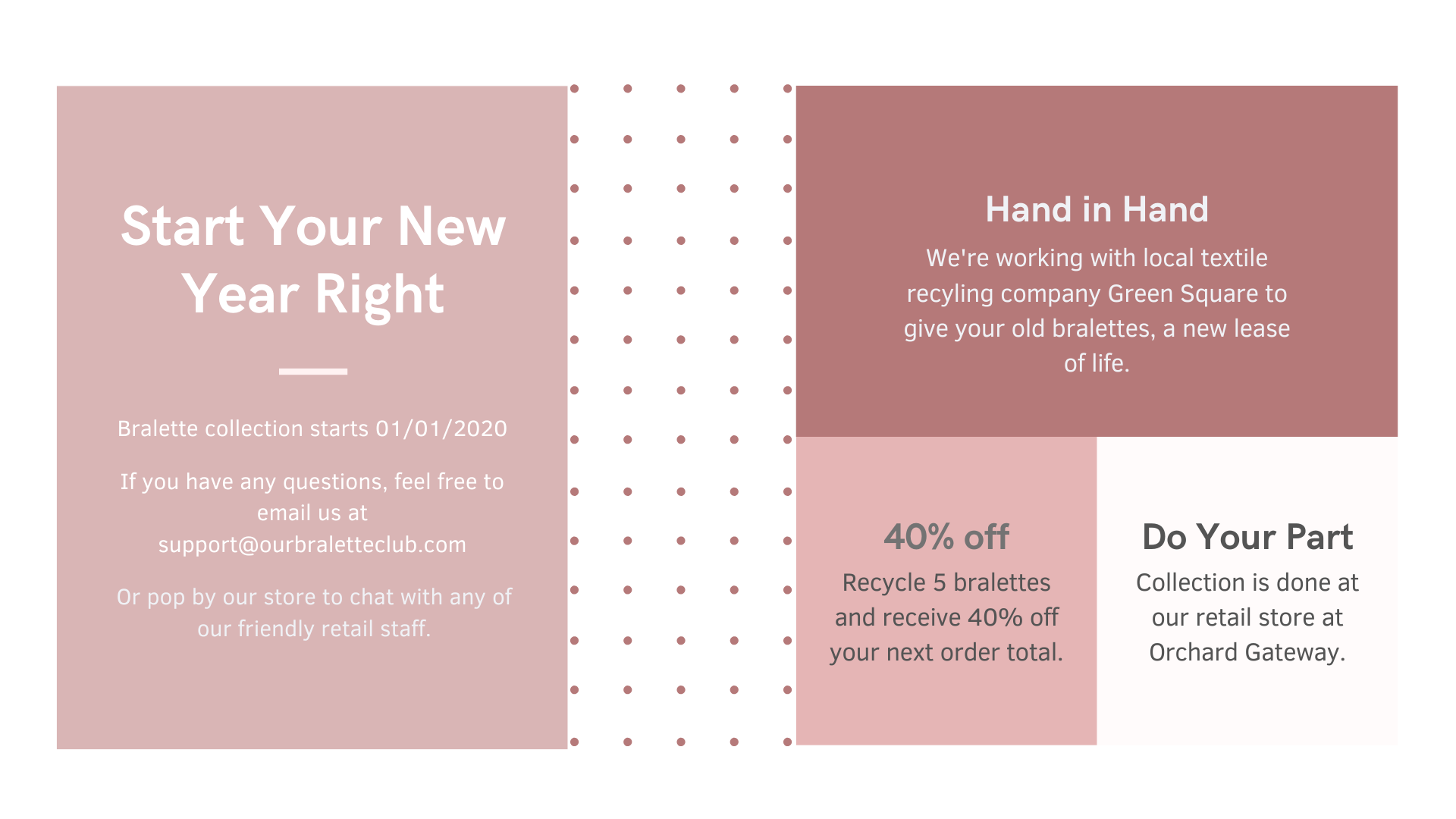 * 40% off is applicable to a max of 3 items
* New launch & CNY collection will be eligible to 25% off instead of 40% off